Why would you need a new lock installation?
Say you finished a new construction, and are yet to add on the finishing touches, then you are sure to need a new lock installation.
If you move to a new home and have no confidence in the locks on your new doors, you might want to install a new lock.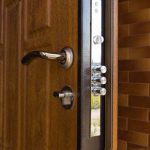 Also, when you come home one day, by bad luck, you find a break-in situation on your door; when dealing with the aftermath of the break-in, you might want to get a new lock for your door.
Finally, if you accidentally damage the locks on your door, or they are old, after standing the test of time, then you will have to install a new lock, well, that is what residential locksmiths do.
We have a wide selection of all types and grades of locks for homes. Therefore, you get an endless variety to choose from.
Whenever you need a new lock on your doors, do not hesitate to give us a call.
Alarm system solutions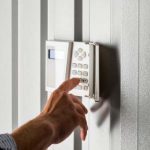 An alarm system is one of the significant security developments to be introduced in homes.
With a security system fully integrated with your phone and emergency response teams, then you can relax wherever you are.
The alarm system works so that when one opens the door and fails to input the deactivation code, the system sends you a message, notifying you of a possibility of a break-in.
Also, it sounds to tell any neighbors, who would later come to your location and check for any forced entries.
It could also notify the police, who will then respond to the situation before it escalates.
With all the benefits that come with such a system, you must have one.
But if you are yet to install one, do not worry.
We have you covered.
We have some of the best brands in the market that not only last longer but are also advanced in terms of security measures.
If you want a keypad alarm unit, then you can get it.
If you want a more secure thumbprint or retinal scan alarm for your home, give us a call.
Residential lockout solutions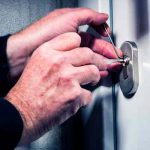 A lockout is often a popular event at home.
Maybe you gave your keys to your son, who lost them on his way from school.
On the other hand, you might forget them on your desk at work.
What do you do when you get home, only to find frozen locks on your door?
What about when your key breaks in the lock?
Well, then that is where a residential locksmith comes to play. With the right services, a lockout solution does not have to involve a damaged lock or door.
With Mobile Locksmith Squad, that is what you get.
When you call us for a lockout solution, we ensure that we use the less destructive methods to resolve the issue.
That means that we will try picking the lock before we resort to drilling it.
Call us today and get safe, reliable, and affordable residential lockout solutions.
Residential lock re-key services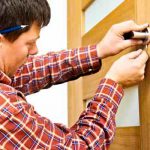 If you worry about the integrity of your locks, whether at home or in your garage, then you can quickly rekey the locks.
A lock re-key service involves a professional changing some pins and tumblers in the old lock to achieve a new, unique configuration.
Hence, you use a new key and keep your home safer.
If you need a new lock and lack the cash to buy a new set, you can rekey the locks instead.
Call us today and get quality lock rekeying services.
Residential Locksmith Services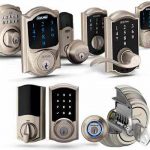 Residential locksmiths play an essential role in the day to day lives of everyone.
They are the people you call to your home when you notice a broken lock in the kitchen or sometimes locked out of your bedroom.
If you want to change your locks from the standard padlocks to a better grade for better security, then a residential locksmith is the person you reach out to.
Like any other professional locksmiths offering locksmith services, the residential locksmiths in Boston offer most of the demands for a home.
Do you need a lock change, a rekeying service, or a new security system?
Is the lock on your garage door not working, and you need it changed?
Well, then what you need is to call one of our residential locksmiths.