Mobile Locksmith Squad offers a professional residential locksmith and mobile locksmith service in Boston Metropolitan Area.  If you are looking for a reliable local 24hr locksmith service, the Mobile Locksmith Squad is just a call away. We offer a range of high-quality locksmithing services and value locking systems products. Our locksmith services are available for home, for car, and for business needs. We can get to wherever you are located in Boston Metropolitan Area or in greater Boston area with our highly efficient and skilled mobile unit.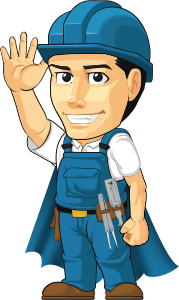 Best Residential Locksmith Boston Metropolitan Area
We are the best at what we do. We offer an extensive range of services and cover the whole of Boston Metropolitan Area. We have built a highly skilled and trained professional locksmith team that is consistent in its service delivery. We service clientele from different sectors, both home, and commercial, for all your locksmith needs. Our service is not generic but specific to the challenge or need of our customers. 
Our prices are reasonable and affordable. We offer the best value for your money. You can compare our prices with other local locksmith services to see for yourself.
We reach you in the shortest possible time because we are always on the go, ready to answer your call. We don't have fixed working hours as our team works around the clock, 24 hours a day, day and night. 
Mobile Locksmith Squad offers the following locksmith services: we provide high security locks, top of the line locks, and security products that employ the latest technology to provide you with maximum security and reduce the chance of a break-in.
What you get from us is high-quality services, whether it's lock repairing, lock installation, lock changing, and lock replacement or emergency lockout services. We are here to help provide you with a top-quality service.
Our Residential Locksmith Promises Quality Service
We deliver a great service experience from start to finish, every time, because our customers and customer satisfaction are important to us.  Your security and safety needs are our utmost concern, as this is the goal of our operations. All our employees go through strict professional training for quality service provision: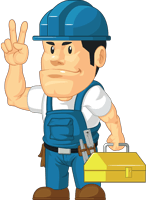 We Handle with Care– We value your property and belongings, so we always work systematically and skillfully to ensure your facility remains intact and safe.  You can trust us not to damage, scratch, or break your doors, keys, and locks. We have a good track record when it comes to value addition. 
We Respond Quickly- From the second we receive your call, we make it our goal to respond to your needs ASAP, quickly and smoothly. We have a team of expert master locksmiths who handle your property with care. From changing or replacing your door locks, unlocking your car, apartment, house, or business premises, we are a master locksmith service with proven and trusted locksmithing the necessary tools, equipment, expertise, and techniques to ensure the integrity of your property. 
Your Needs are Important to Us- Our locking system selection is wide, meaning we do not just offer any solution. We listen to your needs and recommend what best works for your house, apartment, and car or business location.
We Are Responsive- We respond to your emergency lockouts with urgency and speed. Our mobile units are ready to get to wherever you are located in the shortest possible time throughout Boston Metropolitan Area. You can depend on us to be there when you need us, at any time with our 24 hour service. 
High Quality and Up-To-Date Products- We stock a range of locking solutions and security hardware, all procured from certified and reputable dealers and suppliers. You can trust that any installations we make are built to last. We work to keep abreast with the latest locking system technologies so that we can continue to offer you the best security. 
Confidentiality and Privacy- You can trust us with your security concerns as our clients' confidentiality and privacy are among our highest values.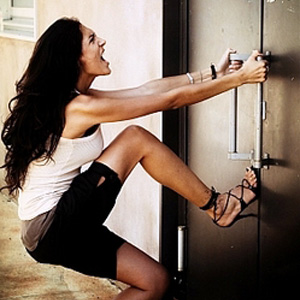 Need Help With a Home Lockout?
Have you lost your keys? Are you locked out of your house, car, or office? It's in the middle of the night, and you've lost your house keys and can't find them anywhere. The stress and anxiety of getting locked out of your home is intense, and this can raise your stress levels.
Mobile Locksmith Squad runs a 24 hour mobile emergency locksmith service that can be found near your location in Boston Metropolitan Area. We have various teams spread out across the city for a rapid response to your emergency. You can trust us to treat your emergency as a top priority. Our locksmith services are quick, reliable, efficient, and affordable.  We are available 24/7, whether it's day and night; we respond to your emergency in the shortest possible time to give you the best service near your location.
Hire Our local Locksmiths to repair or replace Door Locks
Our lock installation covers supply and fits all your new residential door locks for your house, apartment, car, or business premises. We have multiple services we offer for your convenience, safety, and security. 
Whether you have just moved, experienced a break-in or attempted break-in, you've lost your key, or want to upgrade your security; there is a range of door lock installations we can offer you. 
For Realtors located in the Boston Metropolitan Area, we've got you covered. We recommend locking systems that ensure individual apartments, houses, gated community homes, apartment complexes, or condo units. 
Furthermore, we have several options when dealing with eviction and need to change your locking systems ASAP. At Mobile Locksmith Squad, we deliver a fast, professional, and reliable 24 hr service at a reasonable cost. Make inquiries for the locksmith service near your area. You can opt for a:
Lock repair
Lock install
Lock change
Lock replace services
We can also choose a combination of options that best suit your properties to safeguard you, your staff, your clients: owners, buyers, and renters all across Boston Metropolitan Area. Our expert locksmiths can help you find the best fit for you. You can give us a ring to find a locksmith service near your area.
Whether it's a lock install, lock change, lock replace or lock fix, we can advise you on the best options for your lock needs. We give you the services of the top solutions. We can install new locks and replace or fix old locks that are no longer working with the highest quality locking product, upgrading your security systems.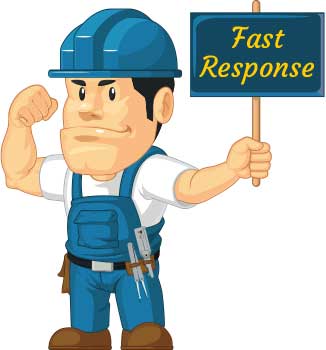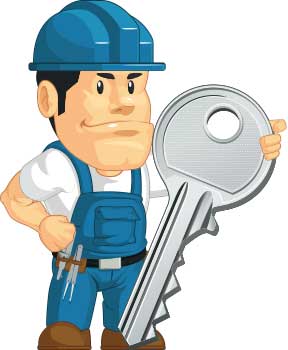 Contact Our Locksmiths in Boston If You Need Padlocks That Redefines Security Cover at Your Place
We specialize in a range of high-quality security locks installed by our team of expert locksmiths. Our price is fair, and we deliver a professional and quick service. We give you the best service. We have available Top guard locks, mortise locks sets, deadbolt locks, jimmy proof locks, doorknob locks, lever handle locks, high security cylinder locks, keyless locks, combination locks, and smart door locks for all your fitting and fixing requirements. 
Top Guard: Our Top Guard locks with a reinforced hardened steel face with rim cylinder take your security to the next level.  If you are looking to upgrade your locking system, this cylinder lock is designed to improve your home security and guard against break-ins on your property. It is one of our prime locking systems. It is suitable for home and for business premises.
Pro. Fast: Try our high security systems. One of our best door cylinder locks. Our certified and trained locksmith technicians can install new cylinder locks, replace or fix your non-functioning Pro locks. If you are looking for an active high-security cylinder system that activates deadbolts if anyone tries to extract the cylinder, Pro.Fast, we can make the installation. It is highly effective and can alert you of any potential intrusion.  For more information and queries, contact our nearest Mobile Locksmith Squad here in Boston area. 
We are available 24 hours. For all your inquiries and emergency lockouts, contact us via phone query or online search. Here are some questions you can use to get the best solution for your mobile residential locksmithing needs nearby. To help you decide, sort by:
Which Mobile Locksmith Squad is nearest to me? 
Which is closest locksmith near me? 
Which is near your location in the case of an emergency car lockout. 
We give you the best 24 hour mobile locksmith service and respond to all your queries and emergency lockouts ASAP with urgency. You can trust us to get the job done.
FAQs
Can a locksmith rekey a house?
Yes, our master locksmith can alter your current lock mechanism so the old key can no longer be able to unlock it. 
How does a locksmith know you live there?
A locksmith can ask for your ID document and a document that shows your residential address, such as a bill.
What's the course of action to take when I'm locked out of my apartment or house?
If you're locked out of the house, you can go online and look for a locksmith service near you.
Should you get the locks changed when you buy a house?
It is always advisable to change the locks on a new house since you don't r necessarily know who has access to your new property. 
Do you need to change locks after buying a house?
If you want to have key control of the people who can access your new property, it is best to change the locks.