Commercial Locksmith Boston
Are you looking for commercial locksmiths in Boston, MA? Well, look no further because our commercial lock experts at Mobile Locksmith Squad are here to assist you with all your commercial locksmith needs.
How to choose the right commercial locks for your business?
Commercial Locksmith Near Me
When looking for a commercial locksmith service in Boston, you're going to want a well-established and reputable locksmith company like Mobile Locksmith Squad. We create solutions that are specifically designed for your business needs. You're assured security when working with us because, after all, we're a business, and like every other business, we want security.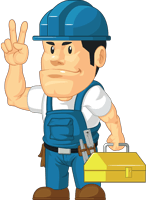 Our need for security has led us to create some of the best security solutions that enable us to help businesses all across the greater Boston area protect these businesses' enterprises, owners, employees, and investments. It's for this reason that we are known as the best mobile locksmiths in Boston & the greater Boston area. 
Commercial Doors
Panic Bars (AKA Exit Device)
Hi Security Locks
At Mobile Locksmith Squad, we have gained the reputation of providing our clients with outstanding commercial lock services. This includes, but is not limited to, lock installation, replacement, repair, and re-keying. 
When seeking our services, we're going to start the process of providing you with our exceptional service by arranging a meeting where we talk about what's involved in the specialized solution we have developed for your specific needs. This includes the detailing of commercial lock installation, re-keying, replacing, and repairing of locksets and door locks for your business. By doing this, we're able to conduct a company that offers complete transparency, and you receive friendly and expert that's within your budget. 
Contact Us Now to Learn How We Can Assist You Today!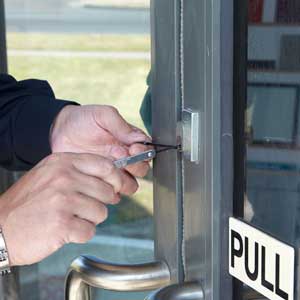 Boston Commercial locksmith pros
The commercial service offered by Mobile Locksmith Squad is known as one of the best in the entire US. How is this possible? Our objective that we created when first beginning to operate as Mobile Locksmith was to provide a commercial service that not only satisfies the needs of our clients – it exceeds these expectations! 
To align with this objective of offering exceptional commercial services in Boston & greater Boston, we have designed these services to include a quick response time and effective solutions customized to the specific needs of the particular client. 
We offer these customized solutions because we understand that the conditions surrounding your commercial needs are different. Thus, a one-size-fits-all approach isn't going to work. Additionally, a quick response is provided because we understand that commercial locksmith problems need immediate attention. We wish to give this to you. 
Finally, to live up to the title of being the best locksmith service in Boston & greater Boston, MA, we have also designed a variety of specialized commercial locksmith services to cater to various needs within your business. This includes: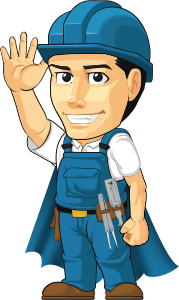 We Are Trained to Handle Commercial Lockouts 
All of our locksmiths at Mobile Locksmith Squad are highly trained and have the expertise to conduct emergency lockout services. Due to our high degree of professionalism and reliability, we're able to claim the title of the best emergency locksmith Boston, MA.
When developing our emergency lockout services, we have specifically incorporated features that help provide and hassle-free and calming service. We understand that being locked out of your business is especially stressful as it's not just you, the business owner, that's inconvenienced. After all, you're running a business, which means that being locked out of your business is essentially losing you money. 
When being locked out of your business, you're losing money on wages as your employees are still going to need to be paid whether they're working or locked out of the premises. Additionally, you're losing potential customers when your business is operating. 
We understand that this is a stressful event, but you shouldn't resort to gaining access to your property if you don't have the expertise to do so. This is because attempting this can seriously injure you, compromise the security of your entire property, as well as cause costly damage. 
Instead, you should call us, the Mobile Locksmith Squad, as we have the expertise to provide you with the best solution to get you back onto your property and allow you to continue working. Let us do our job so that we can help you get back to doing yours!
Let Us Install Your Commercial Door Locks 
We are the best in the business, so why not let us install your commercial door locks? After all, we do specialize in commercial door locksets and locks. We take great pride in providing these services to those who conduct business in Boston, MA. Why is it important to have a qualified and experienced locksmith perform commercial door lock installation? 
The main reason for ensuring that the best professionals perform these commercial door lock installation is that functioning locks for a vital part in providing your commercial establishment is safe and secure. Due to this, you shouldn't trust just anyone with these installations. 
When enlisting in our services, you're guaranteed to receive locksmith professionals that are going to respond to your commercial door lock installation requirements promptly. On arriving at your location, we're going to come equipped with state-of-the-art equipment and tools to effectively install your commercial door locks.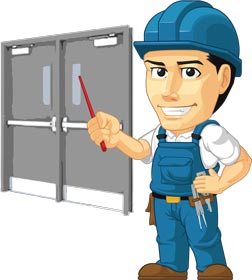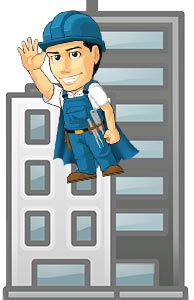 Does Your Commercial Building Have a Security Lock? 
There's no doubt that you want your business premise to be as safe and secure as possible. However, not many people have the expertise to provide this security. With that being said, our Boston locksmiths at Mobile Locksmith Squad are more than happy to assist you in making your commercial building more secure and safe. After all, this is your investment, so why wouldn't you want it to be as safe as possible? 
A common misconception is that an affordable and simple keypad lock should do the trick. However, these devices don't have the necessary security that's required to ensure the safety and security of your commercial building. When looking to make your commercial building more secure, one of the first things that our locksmiths are going to ask is if your commercial building has a security lock, as this is one of the best ways to help promote security. 
If the answer is no, then we're more than happy to install one for you. With all that being said, you might not realize the effectiveness of having a security lock installed in your commercial business. Well, there are several benefits that come with undergoing such an installation. Some of these benefits include: 
"When it comes to your Business security – don't be cheap. "
This is not our opinion; we say that because we are doing commercial locksmithing in the Boston area for over 25 years. Grade 1 locks are expensive than grade 2 or 3 locks. At Mobile Locksmith Squad, we have a professional commercial locksmith technician dedicated to serving our lovely business community in Boston. 
What is Grade 1 lock means?
Who's deciding what the grade of commercial locks is? The Builder Home Manufacturers Association AKA BHMA. The BHMA is responsible not just for locks grade; they are also in charge of building codes and standards. Along with the BHMA, there is the ANSI – American National Standards Institution. Together they set the rules for Commercial Locks. 
When you see the ANSI and the BHMA icons on a product, you can be confident that this product has been tested and approved to use for commercial businesses. 
Why should I buy a commercial lock?
First of all, a great commercial lock must be solid. The above associations will check the life cycle of the lock by using locking & opening machines. 
The team will test the inside mechanism, the inside functionality to the lock's overall look. In every aspect, the product must be perfect!
Only the most durable hardware and lock perfection in action will get the Grade 1 lock label. 
So if you ask yourself why I should buy a Grade 1 lock? The answer is simple – you have to have it all over your business exterior doors.
When it comes to your interior space of the business, Grade 2 locks will do the work, depending on the usage and traffic, of course.
Get commercial lock & key services in Boston.
You're able to create restricted keyways. This ensures that these restricted keyway systems stop unauthorized individuals from gaining access to areas that they shouldn't. 
These high-performance security locks are impossible to pick. This is because these locking mechanisms are equipped to correspond with a specific pin. 
Customization is provided as these security locks can be tailored to fit the exact needs of your business and its commercial building. 
It features reset capabilities. This means that you no longer need to replace locks because these keys have been lost or stolen. 
You're able to monitor remotely. Technological advancements have allowed these high-security locks to be remotely monitored and managed.
FAQs
What does a commercial locksmith do? 
A commercial locksmith has the expertise to provide clients with door installation, boarding services, door repairs, door frame replacements, hinges, closers, and more. In addition to this, you can also hire a commercial locksmith for the repair or installation of disabled exits, emergency exits, push bars, and other exit devices, the maintenance, and replacement of push-pull paddles, as well as the service and maintenance of crash bars. 
Can a locksmith make any key? 
Yes, a locksmith can make any key. However, it's highly dependent on the conditions of making the key. This can be done through a master key, existing lock, as well as other methods. 
Can a locksmith unlock a safe?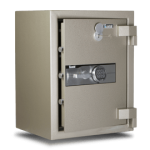 Yes, a locksmith can unlock a locked safe if they have the right tools present with them. With their expertise, they are able to assess the problem, free the lock, as well as repair it. However, this may not be possible in some cases, depending on the condition of the lock. Nonetheless, in the very least, they can allow the owner to access and retrieve contents but won't be able to repair the lock. 
How long does it take to learn to be a locksmith? 
It can take approximately three to four years to become a fully competent locksmith, even after completing a 5-day training course. When you decide to become a locksmith, you need to dedicate a good amount of time to constantly learning, as this industry requires you to keep up to date with new changes to the industry-related standards and products. 
Can a locksmith install a master key system? 
Yes, a master key system can be successfully installed by a locksmith. However, this is only if the master key system is designed with a universal keying system.