Why call a locksmith for your lock and key problems?
Locksmith services are some of the essential functions when it comes to an emergency.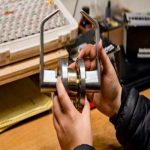 Not only do locksmiths offer vital home protection services, but they also help commercial and automotive owners to keep their businesses and vehicles safe.
If you find yourself in an emergency, say you are locked out of your car, home or office, then you should call them.
Since they are part of the fast respondent team, they must respond in the shortest time possible.
That means you will need a local locksmith with an excellent record of meeting on time, then that is Mobile Locksmith Squad for you.
We offer a wide range of locksmith services, any time of the day. These services include:
24/7 residential locksmith services
Protecting a home is one of the primary reasons why homeowners, whether on their private properties, apartments, or rentals, hire locksmith services.
However, these systems age and wear out with time. Hence they are continually undermining these homes' security.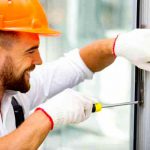 At some point, you might find yourself needing to replace the locks in your home or dealing with a lockout situation.
Usually, you would call your most reliable locksmith to help sort out the problem.
But, what happens when you need immediate services in the middle of the night?
Well, that is where the Mobile Locksmith Squad comes in.
Based in Greater Boston, we offer some of the fastest response services to all the residents.
Whether you are in the suburbs or within the town, we will get to your location in the shortest time possible.
Once we get to your home, we can replace locks, install new locks, check on your surveillance system, install window locks or even replace the locks on your mailbox.
Reliable Commercial Locksmith services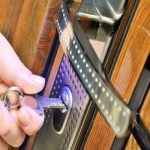 Businesses tend to be sensitive to security.
With low protection, you stand the risk of losing your hard-earned investments and losing your investors' confidence.
Similarly, your employees may feel threatened, thus lowering their productivity.
So, when you encounter a problem with your security systems, be it the alarms, the security locks, or surveillance, we have got you covered.
We help with lockouts, rekeying services, new lock installation, and security system upgrades for commercial emergencies.
With the best locksmiths, trained to work on all types of locks and keys, whether on push doors or safes, you will not regret hiring us.
Besides, we strive to make our working environment as friendly as possible.
When to call a 24-hour locksmith?
At Mobile Locksmith Squad, we can offer our services round the clock, seven days a week.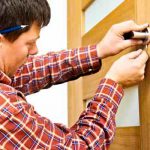 Whether it is on holiday and you need help installing a new lock or upgrading the ones you have, all you need to do is call us.
We will come to your location in the shortest time possible, equipped with the best equipment to handle any lock, from your house to your car.
When stranded in the middle of the road due to a failed ignition key, we are the people to call.
If you get home and cannot open your door, it could be due to frozen locks or a lost key, do not hesitate to call us.
Also, if you feel that you need to boost your home's security, could be by installing extra security cameras, access control systems, or fitting a new garage door lock, reach out to us.
Why call for Mobile Locksmith Squad?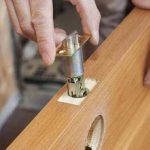 Greater Boston is a tranquil place where you can have some peace of mind.
However, that is not to mean that you neglect the security of your home or business.
There still are rogue lock technicians out there trying to reap off other people's hard work.
To counter their efforts, you can always have the best locksmiths taking care of your car, home, and commercial security systems.
It could be that re-key service or a system upgrade at work due to cases of break-ins.
If you want a new ignition switch for your car, then the locksmiths from Mobile Locksmith Squad will not disappoint.
Better yet, we offer the best services, which come with the best warranties, insurance, and bonds.
That means that you do not have to worry about extra costs when we are working on your doors.