Emergency Locksmith Boston
Do you need a professional emergency locksmith in Boston Metro Area? Lockouts can happen anywhere at any time, which can be a great inconvenience to you. Below are a few scenarios in which this can occur:
Office lockout
Mailbox lockout
Home lockout
Store lockout
Car lockout
Several things can happen all at once. Perhaps you accidentally broke your key, or the lock needs to be repaired. Sometimes you might even leave a key inside your car. Any of these events can happen to you in unexpected moments.
No matter whether it is day or night, getting locked out can put you in a vulnerable position. You don't want to be targeted by criminals, after all. Avoid being a crime victim by seeking professional help from locksmiths. You need emergency services available at any time at any place in case you become a victim of an incident like this.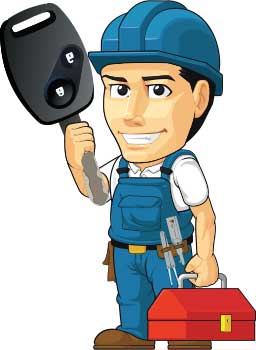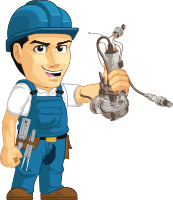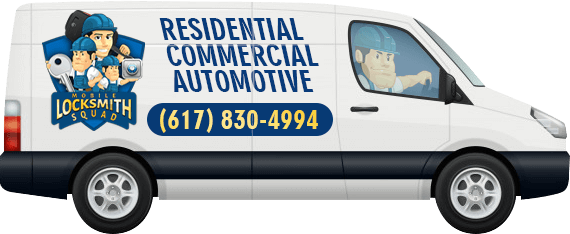 Mobile Locksmith Squad – 24/7 Friendly Service
We are Mobile Locksmith Squad, based right here in Boston. With years of professional experience, our expert locksmiths continue to give customer satisfaction. We understand the importance of providing emergency locksmith services to those in need. No matter where you are in Boston Metropolitan Area, and no matter what time it is, you can give us a call. We can lend you a locksmith, so you don't stay locked out for very long.
Emergency 24-Hour Locksmith Boston Metropolitan Area
If you desperately need an expert locksmith available 24 hours, we provide emergency services you can count on. With fast delivery times, our trained experts can arrive at the scene very quickly. If you're locked out of your house or car, there's no need to worry – we know our way around locks and keys, whether it's repairs or replacements. We can work on locks and keys for homes, bedrooms, offices, cars, and mailboxes.
Since you can get locked out in the morning, afternoon, or evening, you need to be prepared for the worst. Our locksmiths are trained to deal with emergency situations, from broken keys to locks in need of repair. Get 24 hour locksmith services in Boston Metropolitan Area thanks to the assistance of Mobile Locksmith Squad.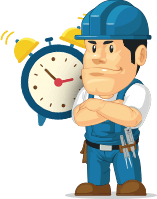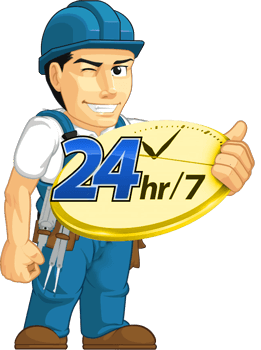 Benefits Of 24-Hour Locksmith Services
24/7 service has numerous benefits for you. The main one is accessibility and availability. Let's say you left the keys in your car in the middle of a gas station after midnight. The good news is you can call Mobile Locksmith Squad to arrive at your location in no time. Other locksmith services might be closed during late hours, but not our company.
Another reason you should consider locksmith services is the need for heightened security. If you feel your locks aren't strong enough to protect your household from intruders, consider what an expert locksmith can do for you. We have extensive knowledge and specialized tools to provide you strong locks and keys. You can count on us for overall safety and security.
If you are interested in 24-hour locksmith service to improve your security cover, contact us through our website or phone number. Mobile Locksmith Squad is more than happy to help the Boston Metropolitan Area community. We provide several locksmith services, which include the following:
Rekeying
Key Replacements
Car/ Home/ Office Lockouts
Emergency Rekeying
Rekeying is when you need to change the lock pins within your current lock; as we say, out with the old and in with the new. If you have an old or damaged lock, chances are the pins need to be replaced during lock repair. For example, the pins can end up too short. What happens is it can't reach the sheer-line, which causes the lock to function properly. In that case, you need immediate repair to increase your lock's security.
Rekeying typically involves replacing the cylinders. As we rekey the lock, we first disassemble your lock cylinder, whether it's from a door or mailbox. Mobile Locksmith Squad can rekey the lock as we replace cylinders. Our technicians have an understanding of each lock for every area of your household. Due to our level of versatility, you can expect great service as a result.
We also offer services for a master rekeying system. Whether for security concerns or convenience, you might consider a master key. It's widely applicable no matter where you go. Like regular keys, we can remove old cylinders with new ones. In addition, we make sure your keys can open certain types of locks.
Car Key Replacement Boston
Do you have a broken key in need of replacement or repair? It's no problem since we can get right to work. Whether it's the key to your household or your car, we can assist you in these emergency situations. Keys tend to break if they're weakened by old age. Sometimes they can even be damaged, such as a broken key in cylinder. When we recreate your key, we use stronger materials to ensure it doesn't break as easily.
If you have a lost key and are in need of replacement, we can also help. By inspecting the lock that your lost key is meant to open, we can create a new key for you. Our expert locksmiths are specially trained for this type of service, so expect good quality.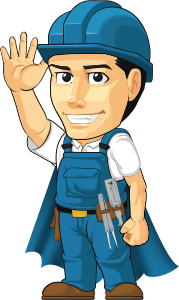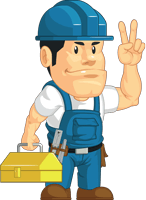 Retrieval Of Keys Inside Your Car
Locking your keys inside your car can happen at any moment, and it's always unexpected. If you get locked out of your car, just give us a call, and we'll send someone over right away. In case of a lockout, we can get in with specialized tools such as screwdrivers.
Fully Licensed And Insured – Reputable Locksmith Services Boston Metropolitan Area
Mobile Locksmith Squad offers respectable locksmiths with years of trained experience.
Due to our certified technicians, we fix your locks without causing any damage. We work quietly and quickly, all while we carefully follow safety protocols.
Trust The Fastest Locksmith Service In Boston Metropolitan Area
When you need well-trusted locksmith services in Boston, MA, look no further than Mobile Locksmith Squad. We provide customer satisfaction through our emergency services, fast response time, and quality assurance. Our company also offers warranty for labor and parts, whether it's for residential or commercial areas. No matter when and where a lockout happens, we are there for you.
FAQs
Can a locksmith make any key?
Indeed, locksmiths can make any key. Our team of professional locksmiths is specially trained to repair and replace all types of keys, even without an original copy. We carry extensive knowledge and expertise to do the job correctly.
Can a locksmith cut a key from a lock?
There are a number of ways we can approach this situation. One way is disassembling the lock entirely without damaging the key. Another way is cutting part of the key so we can recode it. If we do the latter, the process is done entirely by hand.
How do you unlock a lock without a key?
We disassemble the lock by removing the screws with a driver. Locksmiths can also take out the top cover or remove the clips with special tools designed to do so.
Can I get a key cut without a key?
If your key is lost, we can still craft a new one. We use a blank and file to recreate a new key entirely from scratch. In other words, we don't need the actual key to make a replica, as long as we have a lock to go off of.
How do locksmiths make keys without original?
 Yes, you can. As previously mentioned, we need to crack the code by taking a look at the lock. Once we figure it out by disassembling your lock, we can craft a new key using accurate measurements taken from the lock.
The vast majority of lock and key problems can be solved with expert locksmiths. Mobile Locksmith Squad has the tools and the team to get the job done for you.