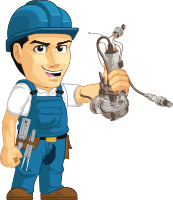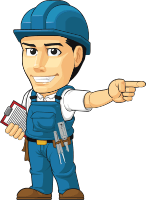 car Ignition Replace & Key stuck in ignition
 Mobile Locksmith Squad consists of a team of skilled and experienced technicians who are great at both key extraction and ignition services. Do you have a malfunctioning ignition or stuck key? Are you wondering, "is there a reliable ignition repair service near me?" If so, look no further for your ignition switch symptoms diagnosing and key extraction needs. We have an immense level of familiarity with the ignition system, which makes us one of the best locksmiths in Boston for ignition repair.
 The speed with which we can carry out a successful car ignition repair job is one of our standout qualities. It doesn't take our experts much time to diagnose what's wrong before they fix ignition switch problems. Thanks to our mobile ignition repair equipment, we can iron out whatever issues you may have on the spot. We acknowledge that tasks, such as ignition switch repair, are much easier with vehicles of an older generation. More modern vehicles have more complicated mechanisms at play, making getting to the root of an ignition problem, and taking care of it is a bit more complicated.
 Nevertheless, we pride ourselves on our professional operation, and we can adequately handle both modern and vintage models with top-tier efficiency. Mobile Locksmith Squad has created a reputation for satisfying numerous customers in Boston Metropolitan Area. Note that we are licensed to operate, and we are also insured.
car ignition switch
There are a variety of problems that you could run into, which would necessitate your wondering, "do I now need the service of ignition switch repair near me?" Here are some of the most common ones and their associated solutions.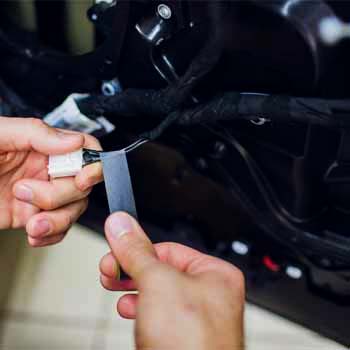 Worn ignition cylinder
Ignition lock cylinder repair or replacement tends to be more common in the later years of a vehicle's lifecycle. Anything that's mechanical is going to wear out with repeated use. If you think about how you use your ignition, you insert, turn, and remove your key potentially thousands of times every year. The process causes the ignition cylinder's wear and tear, which is accelerated even more if your key chain is heavy.
Ignition switch fault: 
This is where you start asking, "how am I going to find an ignition switch replacement near me?" The cylinder is connected to the switch by a lever or shaft. Starting and running the car is based on connects that energize important electrical components connected within the ignition switch. The positions between "Acc," "Run," and "Start" determine what the ignition switch energizes and runs.
Ignition switch repair or replacement may be in order when there are temperature problems, worn ignition switch connects, broken springs, etc. All of these can cause the switch to fail, which prevents you from turning your car off. An even worse outcome is that it could even turn off your engine as you are driving. You don't have to imagine too much to think about how dangerous that could become.  
Damaged key: 
It's not uncommon for drivers to have car keys that are not in the best condition. For example, a bent key may have a problem lining up with an ignition lock cylinder, which means turning it presents a challenge. As you try, you may end up doing further damage to the key, and it may get stuck or broken. While human error often causes this, sometimes the key and the cylinder are badly built. So, you end up in a situation where you have the worry of, "how does ignition key replacement near me work?" 
Ignition coil problems: 
The ignition coil is responsible for the induction process that takes a vehicle's 12 volts and converts them into the thousands needed to get the spark plug gap going and ignite the air-fuel mixture of the engine. In other words, it generates the engine spark, and once it starts going bad, you may end up seeing performance issues, such as a rough idle, loss of power, engine misfire, a check engine light, or your car may not start. 
car Ignition Solutions
If you have a worn ignition cylinder, replacing it may be possible, depending on how bad things are. However, in most cases, the best thing to do is to get new keys, a new lockset, and a new cylinder.
When the ignition switch starts going bad, professionals need to evaluate it to determine whether repair or replacement is a better idea. Sometimes it comes down to the severity of the problem present, and sometimes you need to weigh the ignition switch repair cost versus the ignition switch replacement cost. As is the case with the cylinder, you are likely going to decide on replacing an ignition switch. 
Whenever your key becomes damaged, always have "replace ignition key" in your mind. There is no reason why you should be trying to resurrect a damaged or badly built key that is causing you problems. 
Similarly, think "replace ignition coil" when you start experiencing the symptoms mentioned above. The coil's function is a very critical one, which means that you cannot afford for it to be compromised. Once you start having ignition coil issues, it's time for an evaluation and replacement.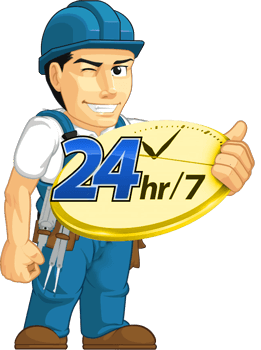 Why a Dealership Is NOT the Answer
When you start thinking "ignition repair near me," one of the first things that may come to your mind is to reach out to your dealer to get the problem taken care of. After all, the service technicians at the dealership should be familiar with the ignition replacement's ins and outs, shouldn't they? It seems like the obvious choice, and it can put your worries to rest when you are in a bind. However, here are a few reasons why going the route of your dealership is not the answer: 
Any car repair job is going to have a parts charge and a labor cost. The dealership is going to get your ignition repaired or your key extracted, but the charges you are facing are way more excessive than necessary. An independent company is always a better choice if you want to save while getting an excellent job done. 
The speed that you need with ignition services is not something that you are going to find at a dealership. Not only is the diagnosis process very slow, but they have a lot to get through before they can start working on your issue. Mobile Locksmith Squad, on the other hand, can take care of things very easily. 
Remember that the dealer's focus isn't just on ignition repair. So, even if your vehicle is there for that service, you may end up dealing with various unwanted upselling attempts for items that may not even be helpful. 
Your dealer isn't going to work on your car in whatever location the problem occurs. Instead, they require you to tow your vehicle in, or they may arrange to have it towed, which you are going to be charged for. Mobile Locksmith Squad brings the equipment to you, and we address your issues on the spot.  
FAQs
Mobile Locksmith Squad has a wealth of experience where ignition repair and key extraction are concerned. This means that we are qualified to answer some of the most common questions that people have. Five of these are listed below, along with relevant answers that should clear things up for you. 
Can a Locksmith Replace an Ignition Cylinder?
Apart of being a locksmith with auto credentials means being able to work on ignition cylinders that may have issues effectively. It's no trouble at all for a qualified and experienced locksmith, such as those at Mobile Locksmith Squad, to replace your ignition cylinder. However, before automatically assuming that a replacement is needed, we take the time to investigate your problem to propose the best solution. 
Does a New Ignition Switch Require a New Key?
If you get a new ignition switch, it means a new lock cylinder as well. The cylinder is going to come with new keys. The short answer, therefore, is yes, but there is another important consideration. 
Remember that all the locks on your vehicle have cylinders. That includes your doors and your trunk. Changing the one in the ignition doesn't change all of those automatically, so you end up with a situation where your new key starts your car, and your old key opens everything else. Correcting this means getting the other old cylinders changed too, so they match your new key. 
What Are the Signs of a Bad Ignition Lock Cylinder?
If you have a bad ignition lock cylinder, the signs you see tend to pop up whenever key movement comes into the picture. You may notice that your doors and trunk seem to open fine, but your ignition is a problem. Your vehicle may not power on, though your battery and starter are fine. Additionally, you may notice that inserting, turning, and removing the key become very difficult. 
What Happens If an Ignition Switch Goes Bad?
If your ignition switch goes bad, you may find that turning your car off becomes very difficult. Additionally, your car may turn off itself while driving, which makes for a dangerous situation. 
What Causes Ignition Switch Failure?
Several different things can cause an ignition switch failure. These include worn switch connects, broken springs, and temperature issues.