When looking for a locksmith, you want a service that you can trust. That's why you need Mobile Locksmith Squad in Boston & Greater Boston, MA.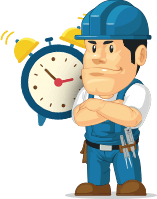 Locksmith Boston & Greater Boston – The Best Locksmith Service Near You!
Our Boston locksmiths at Mobile Locksmith Squad  have the knowledge and expertise to effectively conduct locksmith-related services. Our goal when conducting such services is to provide the highest-quality and top solution services possible. In doing this, we wish to not only meet the needs of our clients but entirely exceed these expectations. 
When conducting our professional locksmithing services, we do so with high-quality products. Why do we do this? We understand that our services aren't the only elements that need to be of high-quality. Providing a high-quality service while supplying a low-quality product isn't going to give the best lasting results that we wish to offer our clients. We use these high-quality products when performing lock repairing, lock installation, lock changing, and lock replacement services.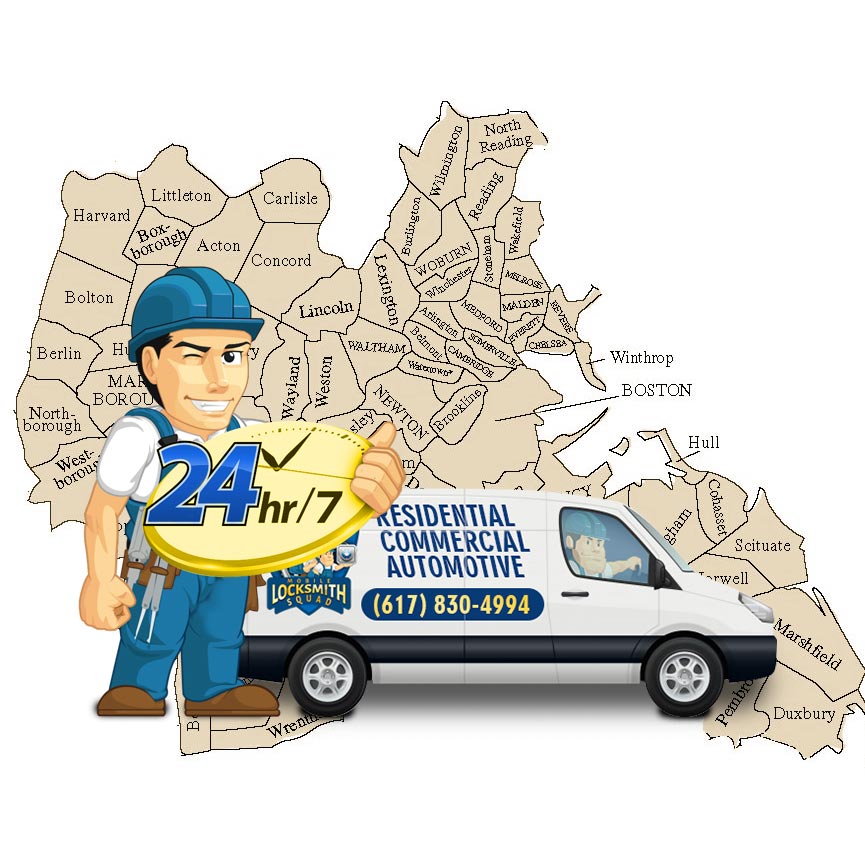 Our Locksmith Service in Boston
Our main objective at Mobile Locksmith Squad in Boston & Greater Boston, MA, is to offer an exceptional locksmith service that stands apart from the rest. We live up to this objective by providing locksmith services to the residents of Boston and all the surrounding cities with reliable, fair, and expert locksmith solutions that are customized to the exact needs of the clients. 
Our specialized solutions are important to us because we understand that no problems are the same. Yes, these requirements can indeed be very similar when compared to the hundreds of services we perform in a given timeframe. However, the conditions surrounding these services are always going to entail a different strategy and solution in order to need the exact needs of that particular client.    
In addition to this, all of our services are available at a reasonable price and 24 hours, day and night! How do we offer a fair cost 24/7? We wish to work with complete transparency. That's why we arrange a meeting with one of our master locksmiths. 
In doing this, we can understand the services you need and the budget that you have set. This allows us to accommodate these needs while offering the best service possible that you can trust. 
We also offer this 24 hrs operating time because we understand that locksmith-related problems can arise at any given time. When these problems do occur, we want to offer a pro service that's going to react in a quick manner and fix the problem ASAP! 
It doesn't matter whether your problem involves door locks or you require an automotive locksmith; we're here to help you in any way possible and on a 24-hour basis. It's for these reasons that we're the go-to locksmith service near your location. 
We offer services that cater to a variety of needs for home, apartment, house, and car security. These include: 
Lock repair
Lock install
Lock change
Lock replace
Auto and home key duplication and more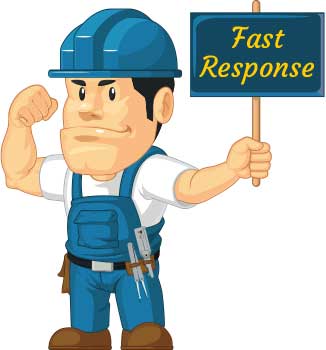 We Love Being Your  Local Locksmith Boston
We are the best locksmith service company near your area, and we love offering exceptional services to residents nearest to Mobile Locksmith Squad. No matter the distance, we're always going to be near you. Why is that? The reason for this is because when you have a problem, we're going to come to you. 
When asking, "local locksmith near me?" The answer is always going to be yes. Whether you need a lock fix, a lock fitting, or anything in-between, we have the expertise to sort by and effectively provide the security that you need. We fit the characteristics of being the best of the best, so why not enlist in our services today and learn what makes us the highest-quality locksmith services in Boston& greater Boston area. Let us provide you with effective solutions that help increase your security today!
Contact Us Now to Learn About What We Can Do For You!
Our Locksmiths Specialize in the Latest Technology 
In order to be the best, we need to have the best information and knowledge that we can take into conducting the best services. Although all of our locksmiths at Mobile Locksmith Squad are qualified, licensed, and experienced, technology is forever advancing. That's why we place a large emphasis on ensuring that we remain up-to-date with the latest technological advancements and standards within the locksmith sphere. 
We do this because we understand the importance of staying current in a market that's forever growing and changing. We wish to be prepared for anything that our clients have to throw at us, and in order to have this preparation, we need to specialize in this latest technology. 
Due to all of our locksmiths at Mobile Locksmith Squad specializing in the latest technology, we're able to provide our clients with the most effective and current solutions on the market. As a result of this, we have the ability to offer leading security measures. Why is this important? 
As time moves on, technology becomes redundant, especially locks and keys. Information advances and malicious entities are able to take advantage of this and manipulate redundant mechanisms, which sacrifices the security of homeowners, car owners, and business owners. 
We work hard to ensure that this doesn't happen. This is because we have the knowledge and expertise to fit, install, repair, and replace products that aren't redundant and are technologically advanced. The only reason we know how to do this is by specializing and remaining current in the technology advancements and challenges that are taking place in the market around us.
Call Us Now to Experience Our Specialized Services Today!
Why Choose Mobile Locksmith Squad? 
We are 2nd generation locksmiths in Boston & greater Boston that have over 15 years of experience in the local locksmith industry. When seeking our services, you can be sure that you're getting quality services because we're family-owned and operated. This means that we understand the security that you want to provide for your family, home, and business because we want the same security for ours. 
We have built a robust foundation on where we have built our locksmith service company. We are insured and licensed and offer rapid responses to ensure we help resolve any issues you may be experiencing as fast as possible. We also provide a 24-hr service to ensure we can help you at any time. 
Not to mention, we work on the basis of complete transparency. Additionally, our prices are fair, affordable, and disclosed to you from the very beginning. Our reputable and highly professional services are what set us apart from the rest and allow us to perform efficient services to the residents of Boston. For these reasons, we are the closest locksmith nearby that offers the best service in Boston metropolitan area. 
We're Open Now – Contact Us Today!
FAQs
Can a locksmith make a key without a key? 
There are many reasons why you might need to make a key and don't have a key to present for this duplication to occur. One reason could be that this key has been stolen or lost. In any case, it is possible for a locksmith to make a key without having the original. This is because locksmiths have the expertise to make keys by hand. A locksmith is able to make a key from scratch without an original. All they need is a file, a blank key, and the skills these locksmiths have acquired from years of experience. 
Can I rekey a lock myself? 
Yes, it is possible to rekey a lock yourself, and there are kits that are sold to help with this. However, you may run into problems that cause damage to your lock that can be quite costly. It's for this reason that you should rather seek professional rekeying services from a locksmith as these services are relatively inexpensive, and you're provided with the assurance that the job is getting done in the correct way. 
Can you rekey a deadbolt? 
Yes, it is possible to rekey a deadbolt. You can either decided to attempt rekeying the deadbolt by yourself. Otherwise, you can seek professional services from your local locksmith. The latter comes more recommended. The locksmiths available at Mobile Locksmith Squad have the expertise to effectively perform a rekeying on your deadbolt. 
Can you duplicate Mul-T Lock keys? 
Yes, we are able to duplicate these Mul-T lock keys. However, it's important to note that locksmith services can only do this if these companies are authorized as a Mul-T Lock dealer. Mobile Locksmith Squad in Boston, MA, is an authorized Mul-T Lock dealer, which allows us to sell, install these locks, along with offer copying services of such keys.  
Can you tell if a key has been copied? 
No, there isn't a way to tell whether a key has been copied or not. A key that has been duplicated isn't going to have any damage, marks, or any other signs of duplication. The reason for this being that the copying process is known to be exceptionally gentle on key.