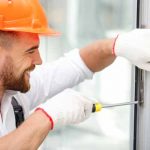 Locksmiths are considered heroes in terms of repairing and replacing the locks at our homes. They are the responsible people for making a better and quality security standard at our homes. Without them and their excellent services, there will be a security defeat that can directly affect not just our house but our living.
Around the world, there are already hundreds of reliable and trustworthy locksmiths that can be acquired for help concerning your locks. One of them is our team- the Mobile Locksmith Squad, who continuously provides excellence and quality in Boston MA, and even neighbor places.
Locksmiths are people that possess not only the character but also the skills and abilities that they need to perform a locksmith successfully. Aside from that, they also have secrets that they do not like to tell other people.
Do you have any guess about these secrets that they hide?

Is it something that will be useful to our living?
Well, if that is the case, here are the top secrets of locksmiths that they wouldn't tell anybody.
Locksmiths online or in a phone book are most likely to be scam artists.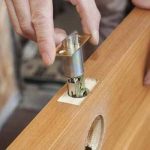 There are several locksmiths that will provide you with quoted and great prices, yet when they already reached your place.
They will tell you that they can't pick your lock. They will also tell that it needs a special lock that is why they will drill it and charge you with additional fees with an amount of $125.
They will tell you that it has great quality. That is why it is pricy but you can actually get it at a Home Depot for only $25.
It will depend on you if you will fix and replace your house locks alone or let the professional locksmiths do it for you.
There is nothing wrong with being a practical and critical thinker. Just make sure that you can do it alone and successfully.
A properly installed deadbolt is the best lock.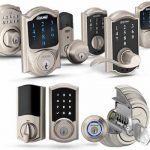 This kind of lock must have a striking side and at least an inch throw. Security plates must also be considered that have screws that are three inches long and goes through the wood frame of your door.
By considering this, you are increasing the security of your house and yourself, of course.
Any crime or accident will never be possible by having a deadbolt in your locks.
If you're near the door or have a window.
A dead-bolt that is identified as a thumb-turn will never do any good to you.
Anyone, especially crime suspects, can easily knock out the glass and get in.
In view of this, it is recommended to keep a cylinder lock that has a key for it to be opened from inside. If you want to feel safe inside your home, always consider this.
Do not duplicate stamped keys that are actually duplicated.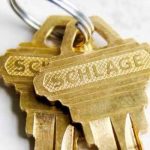 There are keys that are stamped with do not duplicate phrase, yet it is already and actually duplicated before. This is one of the techniques used by the locksmiths for them to have prepared duplicate keys when needed by their clients.
It may sound disappointing, yet it is a thing that the locksmiths' practice to provide their clients with quality services. Besides, they provide additional services that can satisfy any of your needs concerning your lock concerns.
Never believe that only car dealership can make you duplicate keys.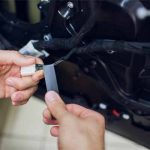 Locksmiths are not only for the house locks, but there are also automotive locksmiths who specialize in the duplication of car keys. Aside from that, they offer it at a cheaper and more affordable price.
If you entrust your car keys to the car dealership, they can charge you with higher prices excluded the additional services for the betterment of your car keys.
Having a new house needs to rekey its keys.
Houses that are newly bought have their keys. However, rekeying these keys is a must to consider. Why? There are instances that these houses can have a master key and can make it easy to be entered by anyone. It can possibly result in crimes such as robbery and losing some household materials.
To avoid this, rekey the keys immediately.
These are only some of the secrets that locksmiths wouldn't tell anyone to. They treat these secrets as their inspiration and advantage to further provide their customers with excellent and quality services.