Let our locksmith help you with your home lock and keys.
A residential locksmith is one of the most critical emergency contacts any household owner should have, other than the police and ambulance, of course.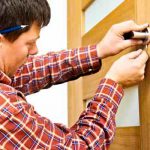 They come to your aid when you find yourself locked out of your home, when you need a new lock installation, and if you are dealing with the aftermath of a break-in.
Alongside these services, they also offer services such as key replacement, rekeying services, and an upgrade of residential security systems.
At Mobile Locksmith Squad, we take our services to the next level.
Worry no more about booking an appointment, paying too much, or even visiting our shops.
Whenever you call us, we come to you and offer a wide range of services. These include:
Residential lock re-key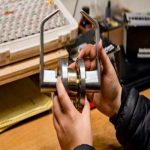 If you move to a new home, there is a risk of uncontrolled access to your home.
Your realtor has a key to your home; probably the previous owners of the house do too.
How do you handle the problem of unrestricted access to a place where your family needs to feel safe?
Also, if you are dealing with a break-up, whether peaceful or not, you could never be too cautious about your safety.
You might be dealing with a break-in or a rise in the level of insecurity in your area.
Whatever the problem you are dealing with, and you need a better way to ensure that you know who has access to your home, then rekeying might be the answer to your problems.
Here, the locksmith replaces a few of the pins and wafers in your locks.
Consequently, you get a new key for your door, which in turn means that anyone with an old key gets locked out.
New lock installation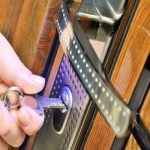 Are you building a home and need some locks to add to the finishing of your home?
Do you want to remove the old, squeaky, and worn out locks from your door?
When you feel you need a new and better security system for your home, you could always get new locks installed.
When done by a professional, the service is fast, reliable, and safe.
However, there are not many experienced locksmiths out there.
That is where Mobile Locksmith Squad comes in.
We have the skills, tools, and products to deliver a correctly working security system for any home and the insurance, bonds, and warranties to accompany our services and products.
That means that you do not have to pay anything extra for any repairs necessary.
Home Security system upgrade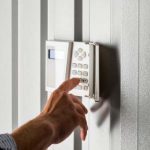 Security features are always changing.
The robbers and thieves are also switching with them.
Now, they no longer have to struggle with a padlock and are always devising new methods to break open the hardest locks to open.
Therefore, if you want to keep your home safe, you need to upgrade your security systems to match the market trends continually.
That means that if you are using padlocks in a place with reported break-ins, you are doing your home some injustice.
The good news is that you can always have a professional residential locksmith replace your locks with new ones.
The point is to get your home the safest it can be.
Therefore, hiring the right services is imminent.
That is why we are here.
At Mobile Locksmith Squad, we have the perfect solution for you.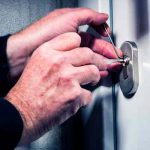 You get to choose a security system, be it locks, surveillance, or alarms, with our field experts' advice.
House Lockouts
Ever had this gut-wrenching feeling that you forget something?
Well, sometimes it is accurate, and you leave your house keys in your desk at work or on the coffee table as you lock up in the morning.
As a result, you end up locked out of your home.
You could lose them too, or forget where you placed them.
During the day, you might have no trouble waiting for the locksmith to stop by, regardless of how long they take.
However, the situation is different if you are all alone or with your child in the dark.
At that time, you will need a fast responding locksmith to come to your aid.
If so, then look no more. Mobile Locksmith Squad avails lockout solutions in the shortest time possible.