Is The Steering Wheel Locked?
A steering wheel is made with embedded safety measures. One of the safety measures includes locking itself when the key isn't in the ignition cylinder. When the steering wheel locks, it stops the vehicle from moving. This means when the car is turned off, only a little bit of rotation leads to the locking of the steering wheel. This means when the key is removed, turning the steering wheel too far will lead to an impromptu lock. The key won't turn inside the cylinder if the steering wheel is locked.
How To Fix A Locked Steering Wheel
You can fix this without breaking a sweat. All you need is to move the steering wheel in either direction. You'll notice it moves more in one direction than the other. Rotate it slowly in the direction it's moving more and turn the key simultaneously. You'll feel the key moving, and you'll be back on the road ASAP.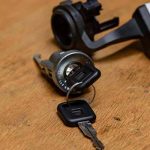 Ignition Lock Cylinder Problems
First of all, the ignition lock cylinder is where you insert your car key. That said, your ignition lock cylinder can develop problems after a long period of use. This damage includes jamming and wearing out. Before anything else, check if anything is obstructing your key from going fully inside the cylinder. You can also check if the key is going inside the ignition lock cylinder smoothly. If there's any resistance, it means there's a problem with the ignition cylinder.
How To Fix An Ignition Lock Cylinder
The key will fail to turn if the condition usual. You can use a can of compressed air to flush the obstruction out. Have eye protective gear to protect your eyes from any loose debris or solids if it's not any solid objects preventing the key from reaching the farthest end of the cylinder. Scrutinize the key's motion while sliding in the ignition cylinder. If you notice any resistance, it means the ignition cylinder has an issue. It's undoubtedly damaged; the solution is replacement before your key gets stuck inside.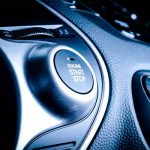 Is The Key Damaged?
The problem why the key fails to turn inside the ignition cylinder may be attributed to the key itself. If the key is bent, it means that it can still fit in the ignition cylinder. Unfortunately, it might not align properly, which causes its failure to turn. At this point, you only need to pull out the key and observe it keenly.
How To Fix Car Key Problems
Fixing this problem is easy but highly risky. Remember, you don't want to snap the key or make it weak as it may cause the problem to advance. Just straighten it slowly to avoid the likelihood of breaking the key. If this works for your problem, it's recommendable to get a replacement key to avoid future trouble.
Wrong Key?
It's a minor problem, and the likelihood of it happening is minimal. It's doesn't mean that it can't happen. Statistically and factually speaking, the combinations of average car keys are a few hundred thousand. If an automaker trades about 200,000 annually, there are chances you could unlock another person's car inadvertently. It's so because car door cylinders have fewer tumblers compared to ignition cylinders. Thus if you unlock another person's car, there are high chances that the key won't turn.
How To Fix
This one is pretty simple. Just ensure you have unlocked your car, especially at night. Otherwise, you'll fool yourself and perhaps bump up your trouble by trying to start someone else's car.
Mostly Affected Cars
This information isn't so accurate, but we've used our customer calls and feedbacks to come up with it. With time, more facts are bound to be substantiated. Most cars with these problems include;
New Acura and Honda, Toyota and Geo, Saturn whose ignition may fail from worn-out keys in which case you replace the key.
Buick, Cadillac, Chevy, GMC, Pontiac, Oldsmobile, Hummer Chrysler, Dodge, Eagle, Plymouth, and jeep may fail to ignite with worn-out keys and ignition cylinders from inserting a key in a slight angle.
The ignition of Ford vehicles may stop turning due to dirt in the ignition cylinder, locked steering and ignition wear.