Expert Commercial and Residential Re-key Service in greater Boston, MA
Rekeying is a simple process that involves the changing of pins and springs in a lock for new ones. In this process, a professional will remove the old pins and springs in a lock and replace them with new ones. With the new pins, there is a new configuration to the locks. Therefore, to operate the old lock, you will need to have a new key. This goes a long way in improving the security in your home or offices. Additionally, rekeying services are cheaper compared to the task of buying new locks and having them installed by a professional. Many locks, unless a new or totally different lock is desired. Thus, call for re-key service in Boston, MA, and easily maintain your security and safety while achieving better performance than most locks.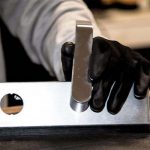 When do I go for re-key Service rather than a lock change?
If all you need in your home or a new office is key control, then a rekeying service will suffice. This is because the old locks may be in great shape. So, rather than buying a whole new lockset and replacing them, you could have the tumblers and pins reconfigured or a new key. Additionally, despite many keys preventing the use of the contractor's key, most locks have a master pin left in the locks. So, by the end of the day, you will have double the number of keys that can operate on the lock, as long as the master pin is still in place. That is when you go for a rekeying service. With a new configuration of the lock, you eliminate the possibility of another key operating on your locks, hence keeping you and your family safe.
What locks are good for a re-key service
Some manufacturers are making thing easier for the consumers. They make the locks such that the consumer can reconfigure them to their desired specifications. However, these are not your typical pin and tumbler locks. These new types of locks have an additional component that allows people to change the configuration of the lock without disassembling it. however, with this new feature comes the risk of malfunction and easy bypass for anyone looking to gain entry into your premises. Besides that, any other lock, with the services of a professional locksmith can be rearranged to serve the purpose on a new key.
How much will it cost to rekey my locks?
One thing is for sure when it comes to rekeying services, they are cheaper than lock changes. This is because you already have the lock, and all you need are pins and springs. These are some of the cheapest security components in the market today. So once you have identified the person for the job, their rates should be amicable. You do not want to go looking for a cheaper service, only to end up paying as much as you could have with a new lock installation service. We have some of the best rates when it comes to residential re-key service in Boston, MA. ranging from $19 to about $100 depending on the type of locks you have, we can easily rekey your locks.
Who is best suited to rekey your locks?
The best person to rekey your home, office or car is one who has experience dealing with many types of locks. You do not want someone to gamble with the safety of your family and property. Also, when selecting a locksmith, make sure they understand the working of the lock. This way, very little is bound to go wrong. finally, choose a company from within as they are bound to perform better. When you ask around, you will find that the Mobile Locksmith Squad is not only the best but also the most favored among the many in the industry.