What are the services of a commercial locksmith?
Businesses are not always smooth running, be it with the resources or in administration.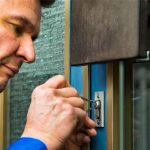 So, as an entrepreneur, manager, or employee tasked with a job, you need the least number of distractions when working.
That means you take care of the small problems as soon as they arise to avoid creating more significant issues.
That is what you also need to do about your security.
When it comes to protecting your business, you need to invest in the best locks, keys, and products.
When you notice a loose lock, failing cameras, or a push bar that gets stuck, then it is time you call in a professional commercial locksmith to take a look at things.
At Mobile Locksmith Squad, we leave nothing to chance when it comes to commercial spaces' safety.
Our services include:
New locks Installation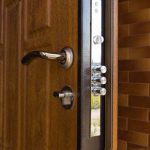 An office, warehouse, or company outlet is a security-sensitive place.
You cannot afford to ignore the slightest breach in your security.
It could be a broken lock on the door or even a lost key.
When it comes to such, you need to attend to the situation fast and precisely to avoid causing inconveniences in your organization's daily operation.
So, you will need a team of professionals who know what they do and have a good track record.
It would help if you had them fast and effectively.
That is what we offer.
When you need new locks in your office, whether on the form door, locker rooms, cabinets, or even the store, we have you covered.
We offer a wide range of commercial-grade locks, ensuring you are never in lack of an option.
High-security Locks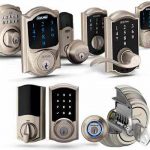 When you consider the level of insecurity, commercial spaces are usually the most targeted places.
That means that if you own a shop, whether small or large, you need to invest in the safety of your interests, investments, and assets.
What better way to do it than get yourself some of the most secure locks in the market?
Approved by most businesses, we offer drill, bump, and pick resistant locks for commercial use.
We give the trespassers a harder time accessing your property by using high quality, reliable, and long-lasting locks.
If you worry that you are no longer sure which locks to use, we have got you covered.
With a catalog of all the locks we offer, you can choose one of the high-quality locks we offer alongside their features and prices.
Commercial Lockouts
It is not always that things go as planned.
One morning you wake up and leave for work to realize that you do not have your keys with you.
In such a situation, what do you do?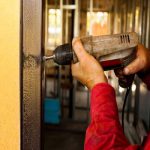 o you really have to wait for a locksmith to show up at your offices three hours after you placed a call with them?
You deserve better than that, which is why we are here.
Going back to our records, you will notice that we are one of the fastest responders to commercial lock and key emergencies.
Also, we help you evade the problem or repair the broken glass or damaged locks resulting from impatience.
We have the perfect lockout kits to resolve any issue.
Is it due to a broken key in the lock? A lost key or a damaged, frozen, or jammed lock?
Well, at Mobile Locksmith Squad, you do not have to worry about any of that.
Master key systems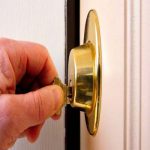 Dealing with a business means you have various departments that need to be kept separate yet integrated for the common good.
That means there will be several doors in your offices or company.
More doors mean more keys for you to master.
However, you do not have to go through all that.
With a professional commercial locksmith, you could get a master key system for your office.
Hence, you get to have one key save time while keeping your offices safer and more efficient.
Provides the locks are of the same type, then you can get a master key for as many locks as you want.
Besides, with a master key, you no longer have to worry about forgetting which key goes to what lock.