Toyota Key Replacement in Boston, MA.
If you have a broken car key and you need to replace it, then Mobile Locksmith Squad is the person to turn to. We repair, duplicate, cut, and even make new keys for all Toyota models. Our auto key technicians have a wealth of experience up their sleeves. Therefore, you can rely on us to get your key back to the original specifications in no time. Whether you lost it, have it stuck in the ignition, broke it in the locks, or it was too old to function properly, we will get you a new one in no time. All we need are the specifications of your lock and ignition. From there, we can work expertly to ensure professional Toyota Car Key Replacement at very affordable prices.
Toyota Ignition repair in Boston, MA
Ignition keys are mostly made of metal. Therefore, with all the twisting and turning, they are bound to wear down. Also, some components will become loose, while others may rust. This presents itself as a serious problem when you want to get to an important appointment, and the key fails to turn. In some cases, you go to turn your key and feel the tumbler moving around. Due to a heavy key chain, or heavy use of the locks could be the issue. Therefore, when it is time to repair the locks, you want professional services that will last long. That is what Mobile Locksmith Squad offers when it comes to Toyota ignition repair. Call us today if you are having trouble with your car's ignition.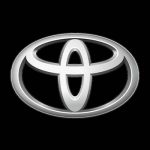 Lost Toyota car key Replacement
Have you lost your car key and need immediate help replacing it? Do you want the services of a professional who will replace the lost key with an exact match to avoid damaging your locks? Whenever you lose your car key, you mustn't panic. Also, do not try to open your door or break your window to access the car. On the other hand, call for a professional who knows all about Toyota car keys. At Mobile Locksmith Squad, that is what we are all about. Regardless of the make and model of your car, we have got you covered. We come to your location, equipped to replace any key, whether the traditional mechanical key or the new transponder keys. Call us today for affordable and timely Toyota car key replacement.
Toyota Car Lockout in Boston
Any lockout situation is frustrating and annoying. However, they are all much worse in the rains, snow, or too much sun. When faced with such a situation, you want help as soon as possible. That is why it is vital that you at least have the contact details of a reliable automotive locksmith company. At Mobile Locksmith Squad, we understand the urgency that comes with a lockout situation. No matter where you are or how you ended up in that situation, we have got you covered. Call us today for reliable, fast, and affordable lockout solutions. Our experts have the necessary training and insurance to work in your car. Therefore, you can trust us to get you back on the road in no time.
Toyota Door Lock change
Are you looking for a reliable automotive locksmith in town? Do you have trouble with your car locks? Are you having trouble opening or locking your car doors? If so, then maybe it is high time you had them changed. However, there comes a question of which company or team of professionals you can entrust with your car locks. At Mobile Locksmith Squad, we are the people for the job. With high-quality products, highly trained experts, and some of the best prices in the market, you can trust us to replace your car locks. Call us today for affordable locksmith services.