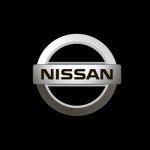 Car key replacement
One of the most common reasons that car keys become trouble is the battery. You might not know about this and think that your car or key is faulty. As a result, you could end up spending a lot of money trying to replace the key when all you needed was a new battery for your car. Why go through all this in the hands of a cunning auto key technicians while you can have the best and most affordable service at Mobile Locksmith Squad. When you feel that you need a Nissan car key replacement, contact us. We are keen to ensure that it is essential when replacing your key due to a battery failure.
Nissan Lost car key Replacement
Losing your car key is frustrating and annoying. This is especially if you do not have a spare key with you at the moment. You might end up having to spend a lot more, just because you misplaced your car key. Whenever you lose your key, the first thing to do is stay calm and call for help. Do not be impulsive and try to break open your door or crush the window. This would be costlier than you think. Call in for a professional who knows how to deal with all sorts of Nissan car keys.
So, how do I know whom to call? If you are in town, or just out of town, stranded due to losing your keys, then Mobile Locksmith Squad is perfect for you. Not only do we have mobile units fully equipped, but also years of experience. This means that you do not have to pay for a tow truck, and you get to have a matching key in no time.
Automotive Lockout in Boston, MA
Are you having a hard time getting inside your car? Did you happen to lock your key in the trunk of your car? Are your locks failing to turn? For whatever reason you are locked out of your car, the most important thing is to relax and take a breath. Ensure you do not knock off your door or break your window while trying to get back into your car. When you call in for professional help, you get to save up a lot of money. At Mobile Locksmith Squad, not only do we try our best to ensure that we do not damage your locks, but we also work carefully to ensure that we leave your car as safe as we found it. Whenever you find yourself in a lockout situation in Boston, do not hesitate to call us.
Automotive Lock change
Are your locks giving you trouble? Are you rushing to get back to work, and your locks fail to open? Do you have doubts about the security of your car locks? If you feel that your locks are too old and need replacement, do not worry. At Mobile Locksmith Squad, we offer some of the best services in the market. Additionally, we have the best quality locks for Nissan. Whether you need the old manual locks or the new biometric locks installed in your car, we have got you covered. Regardless of your location, we will come to you in our mobile units. Our locks are of high quality, secure, and affordable. Call us today and have all those old locks in your car replaced.
Nissan Transponder key programming
Transponder keys are more favorable because they offer more security to your car. They contain a small chip in them, which communicates with your car using a special code. So, what happens when you replace your car key, and the codes don't match? That is where the trouble begins. However, you do not have to go through all this. At Mobile Locksmith Squad, when we set out to replace your car key, we make sure to test the codes on the chip and the car to ensure they match. Otherwise, you can contact us for affordable and quick transponder key programming services.