Honda key replacement Greater Boston, MA
Proper handling of car keys is often a smooth and effortless task. However, there comes a time when you cannot find your keys or even break them in the lock. Any time you find yourself in that situation, you do not have to panic. We offer not only long-lasting but also affordable and reliable solutions to your car key problems. To us, it does not matter whether you need a new key for your Honda or a new chip with car key programming services; we have got you covered. We offer various car key replacement services in Boston. These include:
Car key replacement
Continuous twisting and turning are the significant causes of wear and tear. After some time, you might have your key break in the locks, leaving you locked out of your car. Without a spare key, you might have problems accessing your vehicle and need a professional car key replacement expert's services. That is why we are here. We not only offer quality and reliable Honda key replacement services, but we do so at some of the most affordable prices. For instance, once your order your key, we give you one spare key. If you order a key and a spare, we discount your prices, so you end up paying little, compared to dealerships.
Ignition repair
Do you have problems starting your car? Are there loose screws in your ignition? Do you find yourself struggling to get your key out of the ignition lock? The problem could be a damaged, worn out, or old ignition. It is risky traveling around with a faulty ignition. You do not know when it will jam or when it will open. To avoid all this stress and constant worry, why not have a quality ignition repair? With us, you will no longer need to worry about starting or switching off your car. With highly trained experts handling your car, you can be sure that the result will be a fully functional lock. Whether the lock needs replacement or a few minor repairs, we have got you covered.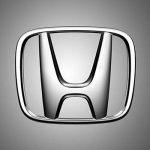 Lost car key
One frightening moment in a driver's life is reaching for their car key, only to be met by empty pockets. When such happens, without proper preparation, you might find yourself spending a lot of money, only to receive substandard services. Why risk all that while you can have the best locksmith services at your disposal? Dealing with lost car keys is our specialty. When it comes to Honda Car key replacement, we have got you covered. Whatever make or model of the Honda you have, do not hesitate to call us. We have the latest technology for replacing car keys. We also use laser-cutting machines to ensure that the key you get is replicated to the one you lost.
Lockout
One day you come from the office, tired and looking forward to going home to rest. However, when you get to your car, you realize you cannot open the locks because you are frozen out or cannot find the key. When in such a situation, what do you do? Whether you lost your key, broke your key in the lock, have a jammed locked, or locked out is not a big deal. With proper help, you get to walk away with a fully functioning lock and key. However, if you are unfortunate and call the wrong people for help, you might have more problems. We are the people to call when you need help with a lockout situation.
Lock changes
With car key replacement, we are at the top of the best locksmith service providers list. Besides being highly experienced in the field, we also work with the best locks in the market. Our technology is the best, while our services are the most affordable. Lock change is a big part of what we do. Whenever you notice that your locks are loose, old, worn out, severely damaged, or fear that your car is at risk, then it is time to change them.