General Car key replacement in Boston
Whenever you think of a Chevrolet car key replacement, you want the best because the locks are not cheap either. Therefore, you want a perfect service that will produce a key that works well with your key. That is what the Mobile Locksmith Squad is all about. Whenever you want your car key duplicated, replaced, or the controls repaired, we have got you covered. We guarantee exemplary services when it comes to dealing with car keys. With a highly trained and experienced team doubled up with the state of the art equipment, you can trust us to cut the new key exactly like the original. Call us today, and we will have your key ready in no time.
Lost car key Replacement
Losing your car key can be troublesome. With the technology and security features added to the keys, it is a little harder to duplicate your key. Also, this feature prevents keys from being universal to being specific to your car. Chevrolet car keys are no different. Therefore, when you lose your key, you will need some special skills to replace it. Where do you get this level of skills on short notice, you ask? Then, Mobile Locksmith Squad is here for you. We are highly trained to deal with any Chevrolet car key replacement and the security features that come with the key. Whether you want the manual, transponder, or even transponder key remotes, we have got you covered. We pay attention to the needs of your key, thus ensuring we do not damage your locks.
Chevy Lockout
Lockouts are frustrating and annoying. Besides, they are bound to happen to anyone. Therefore, it can't hurt to have a reliable automotive locksmith's contacts on your phone. So, how do you choose a partner for such an event? It is easy. Do they give you priority when you call with an emergency? Are their rates affordable? How fast and reliable are their services? How is the public opinion about them? At Mobile Locksmith Squad, we are proud of our service delivery track record. From the reviews we receive, you can join in and be part of the group that chooses the best. Not only are we fair with our pricing, but also quick in our service delivery. Therefore, when you call in with a lockout situation, we will be at your location in less than 20 minutes.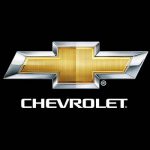 Chevrolet Lock change
Car locks, being metallic in nature, tend to wear out with time. Therefore, after some time, you may encounter some trouble when you want to unlock your car. Why deal with the troubles of insecure locks, damaged and old locks when you can easily have them replaced? When you feel it is time to have those locks replaced, all you need is call us. With high-quality locks, professional and highly trained experts, you can forget about car lock troubles. We do so at very affordable prices, ensuring that you have no reason to deal with the damaged locks. We will come to your location to deliver these services. Call us today and in less than 30 minutes, have your Chevrolet locks replaced.
Transponder key programming
At Mobile Locksmith Squad, we are masters in car key replacement services in Boston. Although it may be challenging to replace a transponder key, we do not shy away from a challenge. We work carefully to ensure that the code in your car matches the one in your key. As a result, you no longer have to keep visiting your automotive locksmith with car key issues. Call Boston Locksmith today and experience transponder key replacement at its best.