Expert Jeep Car key replacement
Are you looking for high-quality services when you need to replace your jeep car keys? Do you want the state of the art key cutting services? If that is what you are looking for, then we even have better. With our highly trained experts in the field of auto locks and keys, you can trust us to get the job done in no time. We guarantee services that give you value for your money. Whether it is the replacement, key cutting services for your car key maintenance, or duplication, we have got you. Visit or contact any of our offices, and we will be at your location in no time. We will provide practical, timely, and affordable car key replacement in Boston and get you back on the road as soon as possible.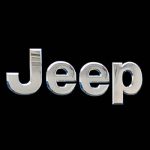 Lost car key Replacement
Whenever you lose your keys, it is important not to panic. This is because it adds no value to help you get a solution. On the other hand, you should look for a reliable and trusted auto key expert in the area. There is no need to go breaking the windows down or trying to bump your locks. This will work to increase your expense when it is time for the repairs. When you lose your car key, calm down, and call any of our experts. Why call us, you ask? This is because we are timely. Not only do we have our tools with us when we come to your location, but we also have the best experience and training to deal with any Jeep car key replacement. With us, you do not have to worry about the situation escalating. Call us today and experience an easy-going, stress-free, and affordable car key replacement service.
Emergency Car Lockout
Did you forget your keys in the ignition or the trunk when you were locking your car? It could be that you lost your car keys and now are facing a lockout situation. When in such, do not worry. With the proper help from any of our highly trained experts, a car lockout is a non-issue. Once you place a call with us, we will arrive at your location in no time. We leave you no chance to break your window or bump your door to gain access to your car. Also, we come equipped to handle any lock. With years of experience picking on locks, we can open your locked door and still leave your locks safe for future use. Call us today, and we will be at your location in less than 20 minutes.
Jeep Lock changes
A Jeep is a classy car, and Jeep car key replacement services are not easy to come by. Therefore, it might be hard to find that one service provider who understands the ins and outs of your Jeep. Where do you go when your locks are faulty? Do you have people continually banging your car doors, and eventually, the locks failed? Do you feel that the bolt locks in the car are too old and might need a new set? If that is the case, then the Mobile Locksmith Squad has got you covered. Besides offering the best Jeep car key replacement services in the region, we also provide high-quality products. With us, you no longer have to worry about your car locks anymore. Call us, and we will be in your location to replace your locks in no time.
Jeep Transponder key programming
Whenever you talk of car key replacement, transponder key programming, or control modules for your car, think of Mobile Locksmith Squad. We guarantee excellent solutions for your vehicle. You no longer have to deal with problematic keys because the chip and the receiver on your car are not on the same code. We guarantee that you will receive the best, fastest, and surest solution to your car key programming problems with our services. Call us today for high class and dependable services.