Car Lock-out in greater Boston, MA
car lockout in Boston, MA
So, you've locked your keys in your car without knowing till after you have locked all the doors. What happens now? Perhaps it's a hot day, and you have groceries in your trunk that could spoil quickly. Or your child or dog is locked in and in danger of overheating. What are you going to do if you don't have a set of spare keys? The days are long gone when you could pop a lock using a bent coat hanger, so chances are you're going to need assistance.
 At Mobile Locksmith Squad, we are very swift in responding car lockout situations to ensure you get back to your car within the least amount of time. We have services such as car door lock cylinder replacement, and emergency car lockout services. Also, we do reprogramming services, towing services, car key duplication among others.
Again, we advise all our clients to seek safety measures. It is better to take preventive measures than to risk before receiving professional help. The good thing is we get you a key within minutes without necessarily involving your car dealer in the process.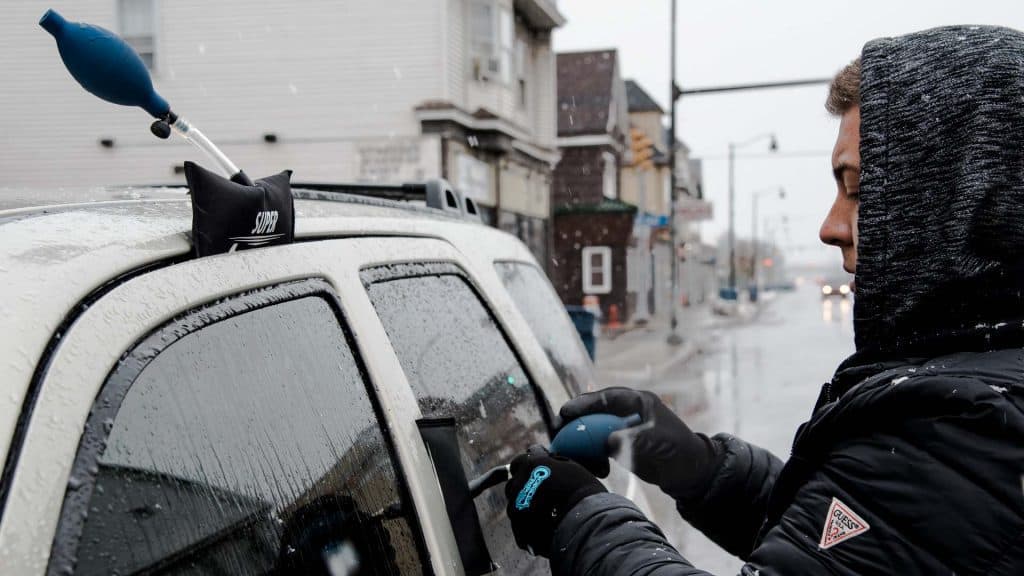 Emergency car lockout services in Boston, MA
Most of the time, we can get you into your car more easily and less expensively than your dealer can. If you lock your keys in the trunk or left them in the ignition, need key replacement, or transponder key programming, call us. We duplicate car keys, pop a lock, and do everything else it takes to get you into your car. We are, quite simply, the best car lockout service in Boston, MA. If you're locked out, call us any time of the day or night. We are here for you 24/7.
Car key programming in Boston, MA
Whenever you experience a car lockout situation and decide to have a new set of keys, there is always the need for key programing.  This ensures that the new keys match with the existing program on your door locks and ignition system. With our new and upgraded systems, we automatically program blank keys in the shortest time possible. You can trust us to deliver unbeaten services in the entire of Boston, MA.
Replacing car door cylinder in Boston, MA
Are you ready to get back on the road? Request our immediate car lockout services, and you will never regret it. In cases where removing the car door cylinder is the only available option, we extract the door lock cylinder in the safest way possible, therefore, ensuring your car does not incur other damages in the process. We then replace the lock cylinder with a programmed copy that resembles the other locks. This way you save the money you would have spent to cut another pair of keys. Reach us today for affordable and 24/7 car lockout services.
Car key replacement in Boston, MA
At one time or another, you have probably locked your car keys in your car, found yourself in need of a set of replacement car keys, or just a set of duplicate keys so that you can avoid the emergency need for a 24-hour locksmith. There is no more helpless feeling in the world than to need an automotive locksmith and not have a clue about who is the most reputable locksmith near you. If you are a resident in Boston, MA, consider yourself lucky. We offer car key replacement services using our modern computer key cutting systems that replicate and program a new set of keys that match with the coding on your car's receiver. Call us today for even better automotive deals.
Car lockout services near me
We have spent a great deal of time and effort making sure that you have the best experience possible whenever you need the services of our local locksmith. Our mobile locksmiths can reach you fast and with minimal wear and tear on your budget. This is because we have branches all over Boston, MA, therefore ensuring that you get help as soon as you need it. Moreover, our mobile locksmith team is quick to respond at whatever location you may be in. For this reason, you don't require your car towed for it to be unlocked.